About us
Welcome to Million Edge Info Solutions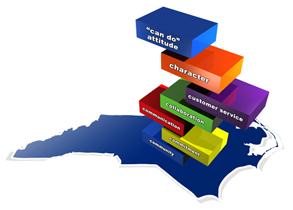 Million Edge Info Solutions has been trusted name in the leading IT service providers.Since its establishment, the company has been offering offshore outsourcing at software development and IT services to its worldwide client. The young entrepreneurs of Company believe that while India is often known as the IT outsourcing destination for the world, the growing IT needs of the Indian industries themselves are vastly ignored. We delivers highly responsive and innovative solutions that help clients align their IT strategy with business goals to address the most important IT needs through a combination of consulting solutions, proprietary methodologies, assets based services and a Collaborative Engagement Model in time and with budget.

Million Edge Info Solutions is also known for their short turnaround times for projects. The company employs the unique QICDS - quality, innovation, cost effectiveness, delivery, and satisfaction - model. Therefore, even as the team develops software at a much faster pace than the industry average, the QIDCS model ensures that there is no compromise on quality.

At Million Edge Info Solutions, it is about the customer - understanding client needs, delivering solutions aligned with the needs, and facilitating smooth IT operations is top priority. With a group of expert consultants, a dedicated team, and a panel of internationally accomplished leaders working to fulfill client needs around the clock, Million-edge ensures top quality solutions to its customers for all business needs.

Million Edge Info Solutions is supported by various latest facilities and amenities that help us in proper execution of all the services. Our employees are masters of their respective areas of specialization and take advantage of the same for smooth working of the organization.
Industries we serve:
We are counted among the most distinguished organizations, engaged in rendering ERP Software & Web Solution Services. In order to fulfill the diverse requirement of the industry, we offer the most appropriate range of services.
All our services are widely used in the following industries:
Government departments
Banks and financial institutions
Call centers / BPO
Outsourcing agencies
Software companies
Education Sector
Healthcare Industry
Manufacturing Industry